In three years, it will be young employees who will most likely become familiar with generative AI. (Photo: 123RF)
RHéveil-matin is a daily column where we present managers and their employees with inspiring solutions to start their day off right. While sipping your favorite beverage, discover new tips to make your 9@5 productive and stimulating.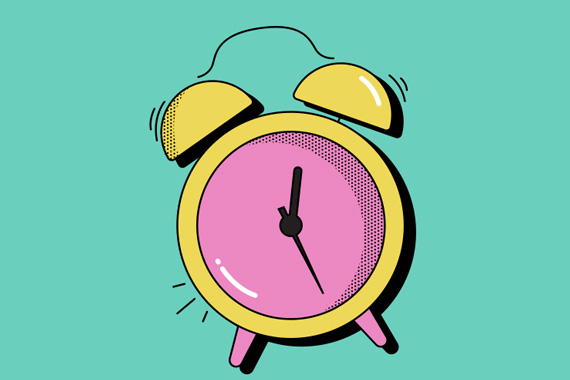 RÉVEIL-MATIN. Canadian executives are more worried about technological illiteracy than on average anywhere in the world, according to a survey of 3,000 executives by the IBM Institute for Business Value Research.
In other words, they are alarmed by the fact that their employees do not have the minimum skills to understand how technology can improve their performance. "We are consumers, but we do not have enough sensitivity about what comes behind (these tools) and the risks they entail," explains the president of IBM Québec Technologies, Nathalie Le Prohon.
This hassle, which is greater here than elsewhere, is not completely unrelated to the country's delay in productivity, she believes.
Generative artificial intelligence (AI) alone will force the reskilling of 42% of workers over the next three years, believe the Canadian leaders surveyed.
"There was a time when it was enough for only IT experts to have detailed knowledge of technology. With the arrival of generative AI, there is an explosion of possible use cases. And so the average employee must be aware of the possibilities for seeing them, and the risks in order to make healthy use of them," confirms the president.
However, companies will not have to equip each member of their team with a range of knowledge worthy of an expert in the field, IBM nuanced in its thirty-page report. "No-code software development platforms, for example, allow people without programming experience to create business-critical prototypes and applications," it says.
What organizations should rather aspire to, believes Nathalie Le Prohon, is that each worker, regardless of their position or sector of activity, understands what possibilities are offered by the technological tools that apply , such as AI, and offers ways to automate some of its tasks.
Responsibility of the Human Resources Department
To achieve this, you still need to have an idea of ​​the comfort level of your employees. And it is the Human Resources Department which is best equipped to lead this major project, and not that of IT. "It requires changes in skills," explains the president. AI must be put at the center of the workforce development strategy."
At IBM, for example, employees commit to spending 40 hours per year in training to master new technological tools. In reality, the average number of training hours reaches 86 hours, she specifies.
By 2025, it is first-level employees, those entering the job market, who will most feel this pressing need to master these new skills, thus becoming an "augmented workforce", illustrates IBM in his report.
The study also shows that nearly 90% of managers are of the opinion that AI will serve employees, and not a means of reducing the size of their team.
"AI will not replace humans, but people who use AI will replace people who don't," we summarize.