HONOR has just presented its second folding smartphone, the first expected on the European market. The Magic Vs has, on paper, the cards to annoy the Samsung Galaxy Z Fold4.
(Updated November 24, 2022 at 6 p.m. : In a press release, HONOR confirms that the Magic Vs will be available internationally. The folding smartphone should be available "early next year"following the brand's new Dual Flagship strategy.
The latter includes the launch of folding smartphones on international markets, in addition to classic models. "The HONOR Magic Vs will be our very first folding smartphone to debut internationally and we are confident that it will bring huge advancements to this market, transforming the way people around the world use their smartphones"specifies George Zhao, CEO of HONOR.)
As expected, HONOR presented its Magic Vs in China. Improved version of its Magic V launched at the end of 2021, this new model allows the Chinese brand to make some modifications. It notably uses this book format which has had some success with Samsung's Galaxy Z Fold series. Good news, HONOR is not just updating the internals and is really tweaking its formula.
Lighter, thinner and still durable
The manufacturer is tackling one of the flaws of its Magic V: its weight. With 288 g (or 293 g) on ​​the scale, the first generation folding smartphone was a heavy weight. The new Magic Vs ne weighs more than 261 g and displays 6.1mm thick (12.9 mm when folded), compared to 6.7 mm (14.3 mm) for its predecessor. As for the hinge, HONOR promises that it resists more than 400,000 creases ; i.e. more than ten years of use at a rate of 100 envelopes per day.
Now lighter, the Magic Vs nevertheless retains its 7.9-inch OLED screen displaying 1984 x 22272 pixels. This panel benefits from a refresh rate of 90Hz and offers brightness up to 800 nits. Externally, a 6.45 inch screen also keeps its place and has the same characteristics as before. The OLED panel displays 1080 x 2560 pixels at 120 Hz and supports HDR10+ technology.
Power to take on the Galaxy Z Fold4
Under the hood, HONOR updates the components of its folding smartphone. In order to go the distance and measure up to the market benchmark, the Magic Vs offers itself a Snapdragon 8+ Gen 1 flanked by 8 to 12 GB of RAM. It is no longer the reference chip at Qualcomm, which has just unveiled the Snapdragon 8 Gen 2. Nevertheless, this SoC remains one of the most powerful on the market and allows the Magic Vs to position itself as a high-end terminal. range. On the internal storage side, there are variants equipped with 256 or 512 GB.
For autonomy, we can count on a 5,000 mAh battery compatible with the fast charging at 66W. It would take approximately three quarters of an hour (46 min) to complete a full charge.
Change for the photo part
Not always the strong point of folding models, the photo part improves by using a triple module. The Magic Vs is equipped with a 54-megapixel Sony IMX800 main sensor, with wide-angle optics opening at f/1.9. To accompany it, a 50 megapixel ultra wide angle (f/2.0) and a 8 megapixel telephoto lens with x3 zoom (f/2.4) are present. A configuration that is intended to be versatile and – on paper – promising.
Concerning the famous "Magic Pen" stylus, the folding smartphone is indeed compatible. However, the accessory sold separately – which connects via Bluetooth – does not have a dedicated slot in the device.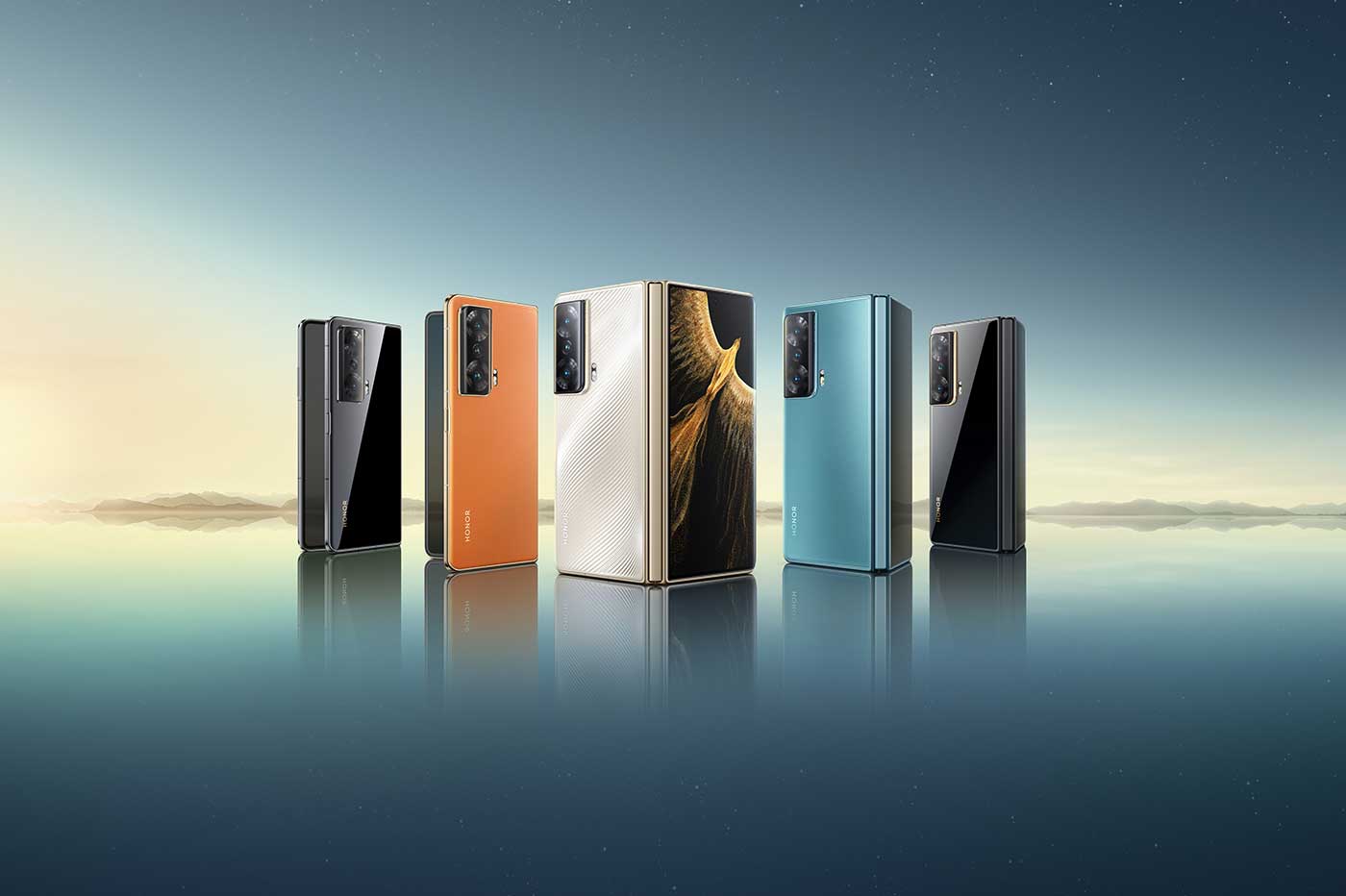 In China, this Magic Vs runs under the interface MagicOS 7.0 which is based on Android 12. It is available in three colors (orange, blue and black) and three configurations:
8 GB RAM + 256 GB, priced at 7,499 yuan (1,010 euros excluding taxes)
12 GB RAM + 256 GB, priced at 7,999 yuan (1,075 euros excluding tax)
12 GB RAM + 512 GB, priced at 8,999 yuan (1,210 euros excluding taxes)
Note that the manufacturer plans to launch a Ultimate variant (black or gold); at a rate of 10,888 yuan (1,465 euros excluding tax). Pre-orders have started in China, for sale on November 30. HONOR CEO George Zhao confirmed an international release; but the brand does not yet detail its calendar. We will probably have to wait until the first quarter of 2023, with a starting price that promises to be high. As a reminder, Samsung launched its Galaxy Z Fold4 starting at 1,799 euros.